Colca Canyon Arequipa
2 Days Trek
Colca Canyon Arequipa
2 Days Trek
Colca Canyon Arequipa
2 Days Trek
Colca Canyon Arequipa
2 Days Trek
Colca Canyon Arequipa
2 Days Trek
Colca Canyon Arequipa
2 Days Trek
Colca Canyon Arequipa
2 Days Trek
Colca Canyon Arequipa
2 Days Trek
Colca Canyon Arequipa
2 Days Trek
Colca Canyon Arequipa
2 Days Trek
Colca Canyon Arequipa
2 Days Trek
Colca Canyon Arequipa
2 Days Trek
Colca Canyon Arequipa
2 Days Trek
Colca Canyon Arequipa
2 Days Trek
Colca Canyon Arequipa
2 Days Trek
Colca Canyon Arequipa
2 Days Trek
Colca Canyon Arequipa
2 Days Trek
Colca Canyon Arequipa
2 Days Trek
Colca Canyon Arequipa
2 Days Trek
Colca Canyon Arequipa
2 Days Trek
Colca Canyon Arequipa
2 Days Trek
Colca Canyon Arequipa
2 Days Trek
Colca Canyon Arequipa
2 Days Trek
Colca Canyon Arequipa
2 Days Trek
Colca Canyon Arequipa
2 Days Trek
Colca Canyon Arequipa
2 Days Trek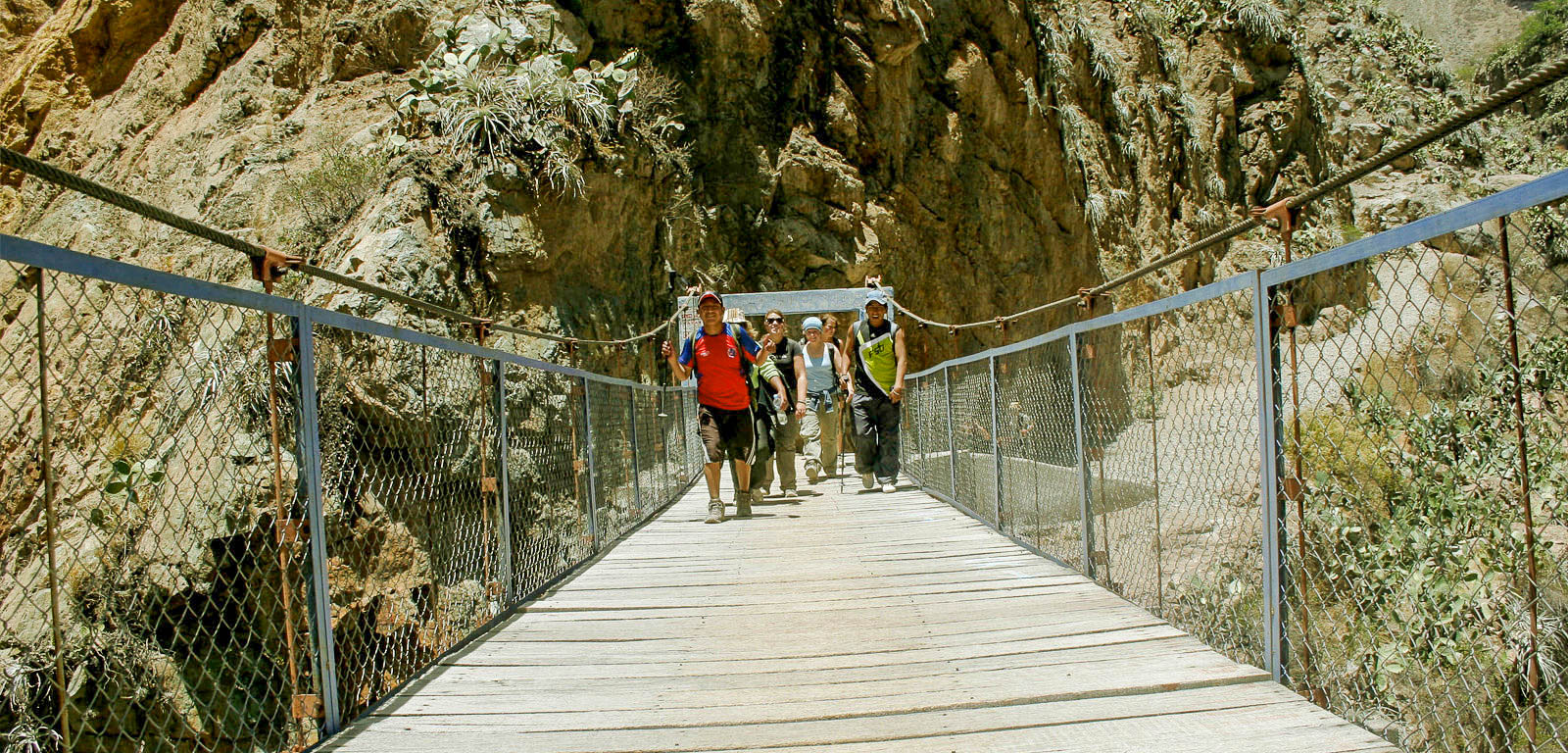 Colca Canyon Arequipa
2 Days Trek
Colca Canyon Arequipa
2 Days Trek
Colca Canyon Arequipa
2 Days Trek
Colca Canyon Arequipa
2 Days Trek
Colca Canyon Arequipa
2 Days Trek
Colca Canyon Arequipa
2 Days Trek
Colca Canyon Arequipa
2 Days Trek
Colca Canyon Arequipa
2 Days Trek
Colca Canyon Arequipa
2 Days Trek
Colca Canyon Arequipa
2 Days Trek
Colca Canyon Arequipa
2 Days Trek
Colca Canyon Arequipa
2 Days Trek
Colca Canyon Arequipa
2 Days Trek
Colca Canyon Arequipa
2 Days Trek
Colca Canyon Arequipa
2 Days Trek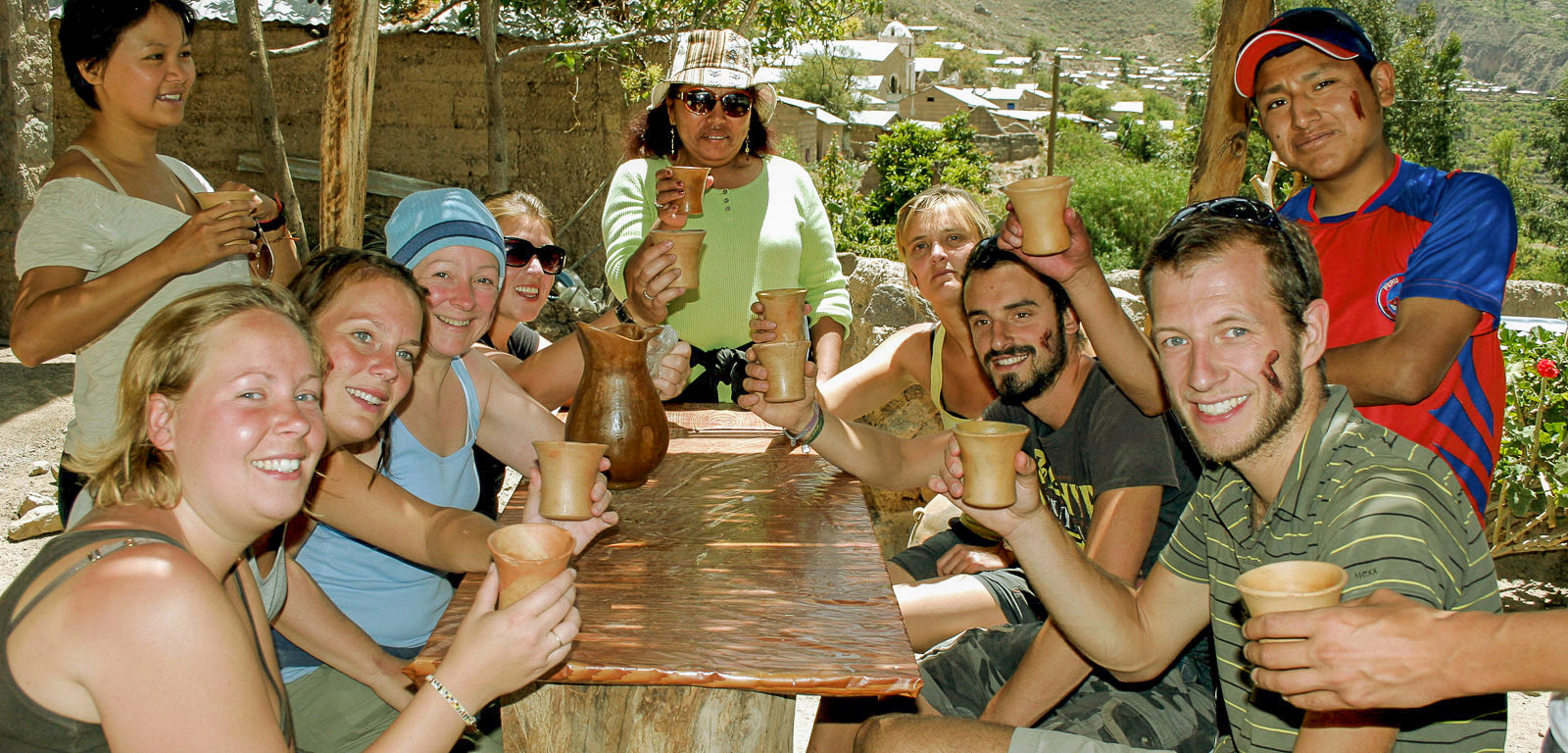 Colca Canyon Arequipa
2 Days Trek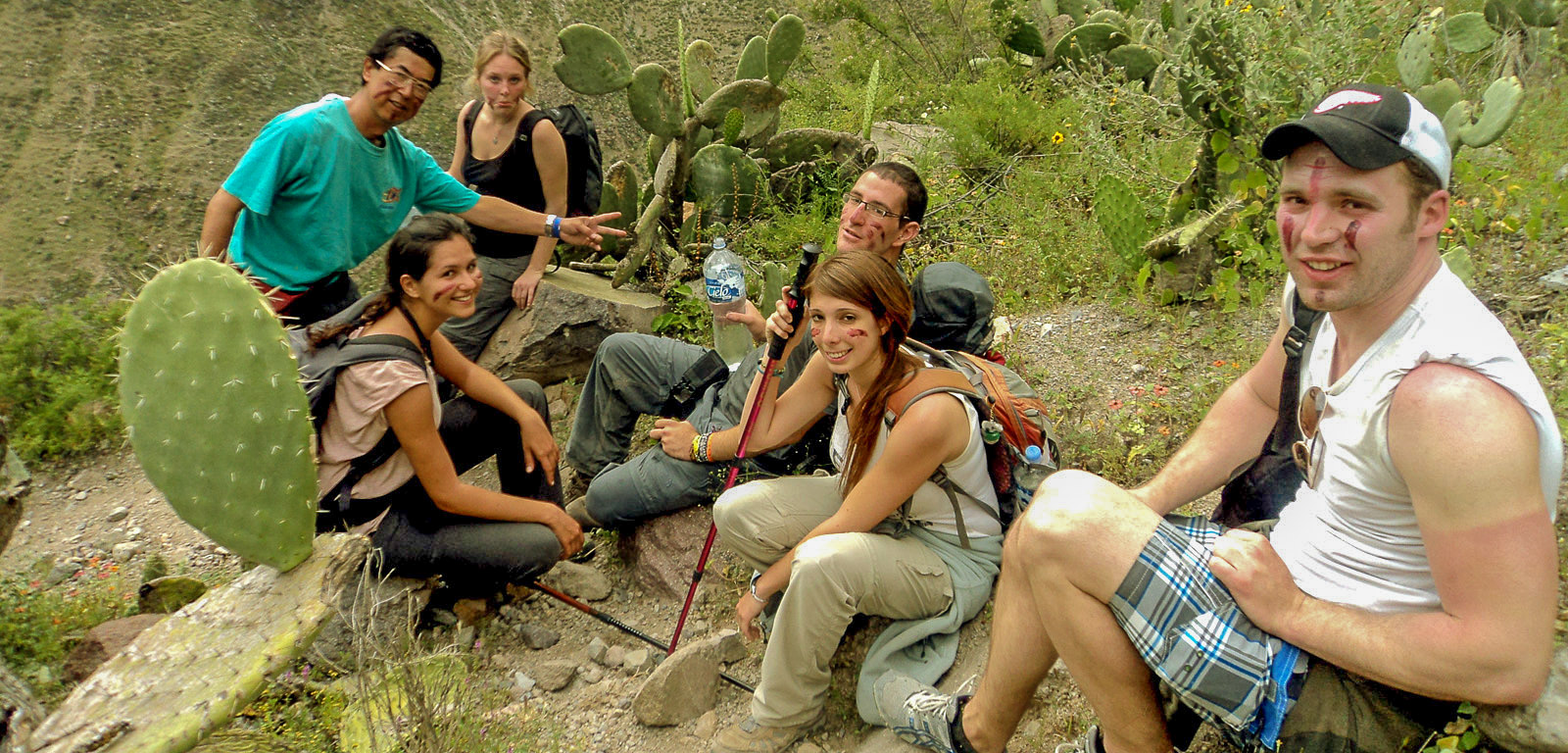 Colca Canyon Arequipa
2 Days Trek
Colca Canyon Arequipa
2 Days Trek
Colca Canyon Arequipa
2 Days Trek
Colca Canyon Arequipa
2 Days Trek
Colca Canyon Arequipa
2 Days Trek
Colca Canyon Arequipa
2 Days Trek
Colca Canyon Arequipa
2 Days Trek
Colca Canyon Arequipa
2 Days Trek
Colca Canyon Arequipa
2 Days Trek
Colca Canyon Arequipa
2 Days Trek
Colca Canyon Arequipa
2 Days Trek
Colca Canyon Arequipa
2 Days Trek
Colca Canyon Arequipa
2 Days Trek
Colca Canyon Arequipa
2 Days Trek
Colca Canyon Arequipa
2 Days Trek
Colca Canyon Arequipa
2 Days Trek
Colca Canyon Arequipa
2 Days Trek
Colca Canyon Arequipa
2 Days Trek
Colca Canyon Arequipa
2 Days Trek
Colca Canyon Arequipa
2 Days Trek
Colca Canyon Arequipa
2 Days Trek
Colca Canyon Arequipa
2 Days Trek
Colca Canyon Arequipa
2 Days Trek
Colca Canyon Arequipa
2 Days Trek
Colca Canyon Arequipa
2 Days Trek
Colca Canyon Arequipa
2 Days Trek
Colca Canyon Arequipa
2 Days Trek
Colca Canyon Arequipa
2 Days Trek
Colca Canyon Arequipa
2 Days Trek
Colca Canyon Arequipa
2 Days Trek
Colca Canyon Arequipa
2 Days Trek
Colca Canyon Arequipa
2 Days Trek
Colca Canyon Arequipa
2 Days Trekking
Colca Canyon Arequipa
2 Days Trekking
Colca Canyon Arequipa
2 Days Trekking
Colca Canyon Arequipa
2 Days Trekking
Colca Canyon Arequipa
2 Days Trekking
Colca Canyon Arequipa
2 Days Trekking
Colca Canyon Arequipa
2 Days Trekking
Colca Canyon Arequipa
2 Days Trekking
Colca Canyon Arequipa
2 Days Trekking
Colca Canyon Arequipa
2 Days Trekking
Colca Canyon Arequipa
2 Days Trekking
Colca Canyon Arequipa
2 Days Trekking
Colca Canyon Arequipa
2 Days Trekking
Colca Canyon Arequipa
2 Days Trekking
Colca Canyon Arequipa
2 Days Trekking
Colca Canyon Arequipa
2 Days Trekking
Colca Canyon Arequipa
2 Days Trekking
Colca Canyon Arequipa
2 Days Trekking
Colca Canyon Arequipa
2 Days Trekking
Colca Canyon Arequipa
2 Days Trekking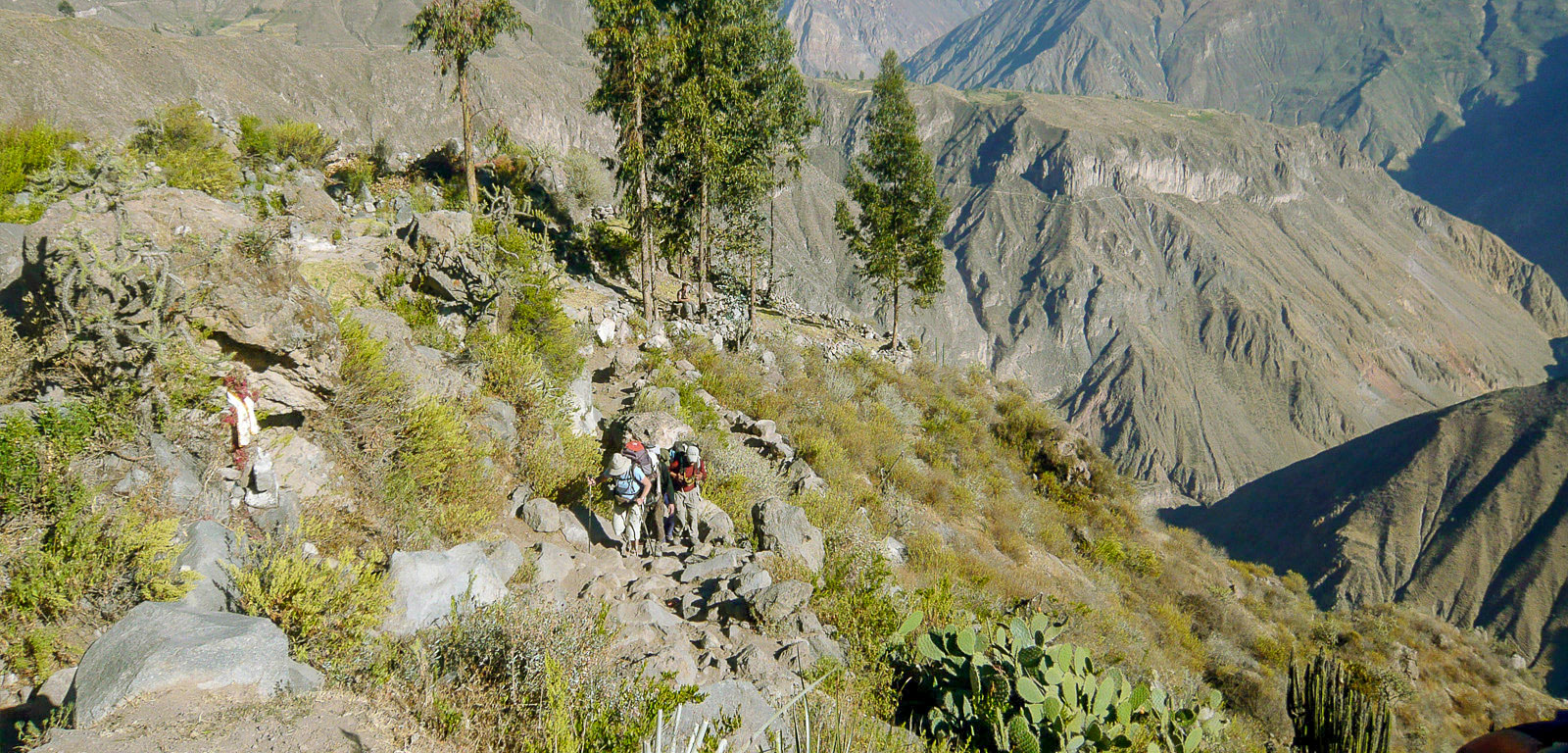 Colca Canyon Arequipa
2 Days Trekking
Colca Canyon Arequipa
2 Days Trekking
Colca Canyon Arequipa
2 Days Trekking
Colca Canyon Arequipa
2 Days Trekking
Colca Canyon Arequipa
2 Days Trekking
Colca Canyon Arequipa
2 Days Trekking
Colca Canyon Arequipa
2 Days Trekking
Colca Canyon Arequipa
2 Days Trekking
Colca Canyon Arequipa
2 Days Trekking
Colca Canyon Arequipa
2 Days Trekking
Colca Canyon Arequipa
2 Days Trekking
Get the best deals when booking with us
Colca Canyon 2 Days Trek – Brief Overview
Trek starts at 3am from Arequipa and finishes at 5pm the next day back in Arequipa.

2 Day Colca Canyon Trek is difficult – A good level of fitness is needed.

Compare all Colca Canyon Tours & Treks and discover which tour or trek is the perfect option for you.

During this Colca Canyon Trek, the night is spent in an Oasis lodge near the bottom of the canyon.

Treks do include food but it is recommended to bring some extra snacks (fruit, cereal bars, etc) with you.

Tours start so early so you can catch the Condor flights on the Cruz del Condor viewpoint.

The tour starts and finishes in Le Foyer Hostel.
Itinerary
3:00 Pick up from the hostel
6:30 Brief visit to the plaza of Yanque where we can watch the typical dance Wititi
7:00 Breakfast in Achoma
8:30 Cruz del Condor viewpoint (45 minutes approx)
10:00 San Miguel viewpoint to start trekking
13:00 Arrival to the first suspension bridge and crossing the Colca river
13:10 Arrival to town San Juan de Chuccho
13:30 Lunch and rest for 1 hour
16:30 Arrival to the oasis and pools
19:00 Dinner and rest
5:00 Start trekking back, ascend during 3 hours
8:30 Arrival at Cabanaconde and brekfast
9:30 Return at Yanque via Pinchollo, Maca and Achoma passing by the viewpoints Antahuilque and Choquetico
11:45 Opportunity to enjoy the hot springs (45 minutes approx)
12:30 Buffer lunch in Chivay
13:45 Departure back to Arequipa passing by the Volcano's viewpoint, Tocra wetlands, Patahuasi and Pampas Cañahuas
17:30 Arrival at Arequipa
Inclusions
Transport

Pick up and drop off from the hostel

Official English speaking trekking guide

Accommodation in basic lodge house

2x Breakfasts

1x Lunch

1x Dinner
Exclusions
Touristic Fee (PEN 70)

Hot springs ticket (optional PEN 15)

Buffet Lunch (USD 10)
CANCELLATION Policy:
Free cancelation before 5pm two days prior your departure.

Late cancellation or no-shows: the total booking price is charged.

The booking fee is not refundable.
+ DETAILED DESCRIPTION OF THE TOUR
Day 1
Out tour starts at the Le Foyer Hostel. We will pick you up between 3:00 and 3:30 in the morning. Next, we will drive through the Andes to the Colca Canyon where we will arrive at the town of Yanque and visit the Plaza to appreciate the traditional dance (recognised by UNESCO) the Wititi. We will continue our way and stop in the town Achoma to have breakfast. Later, we will reinitiate our trip and arrive at "Cruz del Condor" where we will appreciate the majestic flight of the Condor and the impressive views of the Canyon. From here, we continue our journey into the Canyon to start our trek downhill from San Miguel viewpoint.
After 3 hours, approximately, we will arrive at the first suspension bridge that crosses the Colca River, the descend goes from about 3300 metres above the sea level to 2100. Next, we will arrive at the village San Juan de Chuccho to have lunch and rest for one hour. Then, it is time to start hiking even further into the Canyon, we will be reaching the deepest part of our trek to reach "Sangalle village at an altitude of approximately 1900 m.a.s.l. This place is also known as the Oasis where we can enjoy very nice swimming pools to relax after a long day of hiking. At night, we will have dinner and sleepover in bungalows near the oasis.
Day 2
We start our trek back very early in the morning for approximately 3 hours to the town of Cabanaconde. The torch lights are important here as it will be dark when we leave. This part of the trek will give us different views of the canyon and a marvellous experience when seeing the sunrise during the way up. We will have breakfast in Cabanaconde.
Next, we will start our way back to Yanque, visiting the villages of Pinchollo, Maca and Achoma and their beautiful colonial churches. And we will stop at the viewpoints of Antahuilque and Choquetico where you can appreciate the splendid landscape of the Colca Valley and its impressive "andenería" (agriculture terraces). At approximately noon we will arrive at the thermal baths where we will have the option of taking a relaxing and refreshing bath of mineral water for approximately 45 minutes. Then, we will go to our highly recommended lunch buffet (optional, not included).
After lunch we will start our return to Arequipa, we will pass by "El Miradaor de los Volcanes", which is at an altitude of 4910 meters above sea level and from where you can see the Chachani, Misti, Ampato, Sabancaya and Hualca Hualca volcanoes. We will also observe the bogs of Tocra and its wild birds and, finally, we will see vicuñas in Pampa Cañahuas, which is part of the National Reserve of Salinas and Aguada Blanca. After our exciting trip, we will arrive in Arequipa approximating at 5:30 pm.
+ WHAT TO BRING?
Light backpack
Hat
Sunglasses
Sunscreen
Insects repellent
Flashlight/ headtorch – Early trek out of the Canyon starts at 5am before sunrise (It is dark!)
Trekking shoes or boots
Warm layers, sweater or jacket (Temperatures reach lows of -10 Celsius)
Shorts or pants for walking
Swimming suit, sandals, towel (for swimming pools in the oasis and thermal baths)
Toilet paper
Towel
Bottled water 2.5 Lt. (if you need more you can buy it at the small shops at the villages however they are expensive)
Snacks (Breakfast on the last day is after the early morning hike out of the Canyon – bring enough snacks to fuel you up the climb!)
Hiking sticks (optional)
Cash in case you'd like to purchase anything
+ FAQ's
What is the difference between the Colca Canyon TOURS and TREKS?
During the tours you will have limited walking sections as most of the time you stay on a bus and only get outside at several viewing points. The tours are more recommended for travellers who want (or because of physical conditions) have to take it easy. Treks however, are perfect for people with good physical condition. With treks you will definitely get more and intense views of the beautiful and unique landscape of the Canyon.
What's the difference between a 2 Day and a 3 Day Trek?
The routes for both tours are almost the same. The 3-day trek just offers more time to relax and enjoy the canyon. Because of that, the tour is easier than the 2-day trek. But still both treks are not easy!
I do not want to take all of my stuff with me. Can I leave my big bag in the hostel?
Of course, you can store your bags in our safety deposit. It's free whilst you are away at the Canyon and until your return. Head off for the trip with just what you need and leave the rest in storage. Especially for the trek as you will need to carry what you take.
Do I need to bring trekking shoes?
Not necessarily, but as you will spend several hours hiking up and down through the canyon, we recommend wearing at least stable and comfortable shoes.
Do I need any camping equipment?
You do not need any specialist equipment with you to be able to tackle the Colca. A tent is not required. Accommodation is in small rustic huts which is provided in the ¨Oasis¨ at the bottom of the Canyon. It can get cold at nights and very warm during the day so you need to pack for all weathers and have comfortable footwear (trekking shoes or good trainers are sufficient). Some guides also recommend bringing flashlights and some snacks.
Can I rent mules?
Yes, it cost S/.80 soles per day or S/.60 soles during the uphill section on the last day from Sangalle to Cabanaconde.
Will I see Condors on this tour?
There are quite a few Condors out there and as we visit different viewing points the chances are quite good. We still cannot guarantee that you will be able to see them but if you get lucky they will fly just above your head!
Can I have a private room if I travel alone?
Yes, of course but you will need to pay an extra 20 soles. You must inform your guide on the first day of your tour.
Is there an upgrade possible in accommodation, instead of a basic hotel?
No, down there in the bottom of the Colca Canyon this the only accommodation. If you wish to stay in a different hotel or lodge in the Canyon it is recommended you book a conventional tour and ask for the kind of accommodation you prefer.
I do not feel well and wish to cancel my trip for tomorrow morning.
We allow cancellations up to 17:00pm the day before at no cost. Cancellations after this time or missed tours will be charged the full fee.
I woke up late and missed my tour pick up. Can I change it for tomorrow?
We will charge fully for any NO SHOW or missed departure not previously cancelled before 17:00pm the day before. If you would like to book the tour again for the next day then this is possible but you will have to pay a second time.
+ Did you know?
The Colca Canyon is TWICE as deep as the Grand Canyon!
The area surrounding the Canyon is famed for its traditional and colourful towns which you will pass through along the way.
In the Canyon you can find over 100 kinds of birds, over 300 types of plants and more than 30 types of cactus.
The highest point of the Canyon is Ampato at 6388 meters above sea level. These snow-capped peaks form an impressive backdrop to the Canyon.
The Andean Condor Bird can weigh up to 12 kg. with a wingspan of over 3 metres! The CRUZ DE CONDOR viewpoint is famed as the best place in South America to see the Andean Condor in flight.
+ Recommendations
The passenger has the obligation to mention any health problem or past injury to assure and guarantee the safety of the trip.
Tips for the guides are not included.
Wear warm layers for the early morning transport, as the route to the canyon reaches altitudes of almost 5000 meters above sea level and can have freezing temperatures.
NOTE: THIS TREK ISN'T EASY, SOME SAY IT'S HARDER THAN MACHU PICCHU'S! For people who get tired during the trek, it is possible to hire mules.